Wilbur Wonka's House is a minor setting in the film Charlie and the Chocolate Factory. It is a terraced house on the street.
History
Willy Wonka lives in the house with his father Dr. Wilbur Wonka, a famous dentist who constantly forbids his son from eating candy on Halloween, and throws them in the fire. As Willy Wonka cleans out the fireplace, he finds the candy unharmed and tastes it, which is really good. Wonka tries more candy so much that Wilbur is furious that his son is going to be a confectioner. Willy runs away, as Wilbur warns him that he won't be here when he comes back. Ironically, Wilbur moved his house and himself from the street and into another part of the country.
By the time, Willy locates his old house, he finds his father and as Wilbur examines Willy's teeth, Wilbur comes to a conclusion that he hasn't flossed in months and they emotionally reconcile.
v - e - d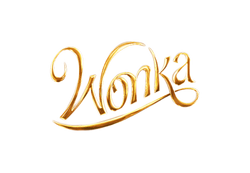 Songs/Music/Soundtrack
1971 film: Main Title • The Candy Man Can • Cheer Up, Charlie • (I've Got A) Golden Ticket • Pure Imagination • Oompa Loompa (Augustus) • The Wondrous Boat Ride/The Rowing Song • Oompa Loompa (Violet) • I Want It Now! • Oompa Loompa (Veruca) • Ach, so fromm (alternately titled "M'appari", from Martha) • Oompa Loompa (Mike)


2005 film: Wonka's Welcome Song • Augustus Gloop • Violet Beauregarde • Veruca Salt • Mike Teavee • Main Title • Wonka's First Shop • The Indian Palace • Wheels in Motion • Charlie's Birthday Bar • The Golden Ticket/Factory • Chocolate Explorers • Loompa Land • The Boat Arrives • The River Cruise • First Candy • Up and Out • The River Cruise, Pt. 2 • Charlie Declines • Finale • End Credits Suite
Community content is available under
CC-BY-SA
unless otherwise noted.