War and Pieces is a Warner Bros. Looney Tunes theatrical animated short which was made in 1963 and released in 1964. It was directed by Chuck Jones, and features Wile E. Coyote and Road Runner.
Plot
Wile E. Coyote (Caninus Nervous Rex) pursues Road Runner (Burn-Em Uppus Asphaltus) and hurls a hand grenade which rebounds off a saguaro cactus.
Later attempts by the coyote include a bow, a hydraulic press activated by an electric eye, invisible paint, and a disguised shotgun. Finally, he rides a rocket, which goes the wrong way and sends him to the home of the Chinese Road Runner.
The title is a pun on the Leo Tolstoy novel War and Peace.
Notes
This was Chuck Jones' last Road Runner cartoon, and the last Chuck Jones-directed Warner Bros. cartoon to be released in the classic era.
Gallery
Censorship
The ABC version of this cartoon cuts the sequence where Wile E. Coyote disguises a double-barrel shotgun as a peep show (called "Secrets of a Harem") and ends up getting shot. Also cut was an early scene where a hand grenade ricochets back to Wile and blows him up (surprisingly, the end in which Wile E. Coyote ends up in China with a Chinese Road Runner was not cut, despite a similar scene being edited when ABC showed the Sylvester and Tweety cartoon "Tweety and the Beanstalk")
The Merrie Melodies Show on FOX shows the "Secrets of a Harem" sequence, but replaces the part where Wile gets shot with a frozen scene of the Road Runner looking down from a cliff.[1]
References
v - e - d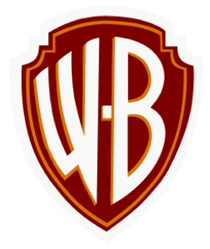 Media
Shorts (1929-1939):
Shorts (1940-1949):
Shorts (1950-1959):
Shorts (1960-1969):

Community content is available under
CC-BY-SA
unless otherwise noted.