Tweet Zoo is a 1957 Merrie Melodies short starring Tweety and Sylvester, directed by Friz Freleng. The voices were performed by Mel Blanc.
Title
The title is a play on the 1928 song Sweet Sue.
Plot
The zoo guide points out their rare Tweety Bird specimen and Sylvester opens the cage and begins to chase him. Tweety flies into the bear pit. Sylvester tries to catch him with a net on a long pole, but accidentally annoys the bear with it. The angry bear grabs the pole and pulls Sylvester to him.
When Sylvester escapes, he paces by the fence until he hatches a new plan. He hides in the animals' feed cart and waits, but the feeder unknowingly tosses the cat to the tigers, along with the other steaks.
Meanwhile, Tweety feeds the elephant peanuts, but is sucked up inside the elephant's trunk and then blown back out. When Sylvester escapes the tigers, Tweety hides in a hole in the elephant pen and the elephant then steps on top of it. Sylvester fails to lift the foot off the hole, so he gets mad and kicks it, hurting himself of course. When he winds up a toy mouse to scare it, the elephant leaps in the air and lands on Sylvester.
Tweety flies to the alligator pond. Sylvester paces and thinks near the lion cage. The lion roars and interrupts him so he grabs a nearby oar and beats the lion with it. Then he sees there was a boat next to the oar, so he drags it into the pond. As he rows toward Tweety, he realizes the lion is in the back of the boat with him so he skedaddles back to shore. The heavy lion upends the boat and has to fend off the alligators. When it gets back to shore, it finds Sylvester and dunks him in the alligator pond, then boots him back into the bear pit.
Sylvester tries to pole vault over the alligators, but Tweety tosses a banana peel right where the pole hits, and Sylvester slides right into the pond. He manages to escape by clubbing the gators with his broken pole. Frustrated, he leaves the zoo and crosses birds of his diet list, and immediately, other birds begin landing on him.
Gallery
Lobby Cards
Screencaps
Trivia
v - e - d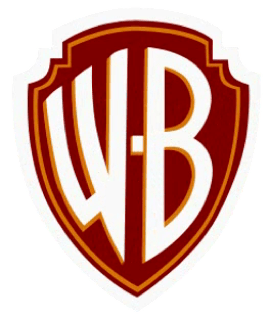 Media
Shorts (1929-1939):
Shorts (1940-1949):
Shorts (1950-1959):
Shorts (1960-1969):

Community content is available under
CC-BY-SA
unless otherwise noted.