The Turn-Tale Wolf is a 1952 Merrie Melodies cartoon directed by Robert McKimson.
Plot
The Big Bad Wolf's proper little nephew has learned at school that his uncle was the fiend who blew the Three Little Pigs' houses down and is ashamed that his uncle, flesh of his flesh and blood of his blood, could have committed such a deed. When confronted by his nephew with this information, Big Bad pleads innocent. He tells a quite different story of how he was an innocent, nature-loving kid tormented by Three sadistic Little Pigs, who, upon reading of a 50 dollar bounty for a wolf's tail, chased him home and blew his house down! And when the nephew calls his story "malarkey," it turns out that Big Bad's story is real, evidenced on his missing tail! He immediately after mentions that he lost it on a swinging door, revealing that his story is "malarkey."
Gallery
Trivia
Notes
The three little pigs in the cartoon are the same villainous pigs previously seen in the Bugs Bunny cartoon "The Windblown Hare", also directed by Robert McKimson three years earlier.
The story is similar in concept to "The Trial of Mr. Wolf" (1941), where both cartoons center on a wolf pleading for innocent by telling an alternate story where the wolf is the protagonist and the victims (Red Riding Hood for "Trial of Mister Wolf", Three Little Pigs for "Turn-Tale Wolf") are the aggressors.
Production Number: 1210
Censorship
The FOX Merrie Melodies Show version of this cartoon cuts a brief shot of the Big Bad Wolf bootlegging alcohol in his house, then trying to cover it up when he hears his nephew angrily entering the house.
The WB's version left in the bootlegging scene, but cut the part in which one of the Three Little Pigs chides the Wolf with the line "Ah, go blow yer brains out!" after the Wolf asks them why they're so mean to him.
External Links
v - e - d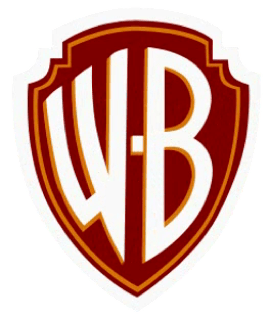 Media
Shorts (1929-1939):
Shorts (1940-1949):
Shorts (1950-1959):
Shorts (1960-1969):

Community content is available under
CC-BY-SA
unless otherwise noted.