The EGGcited Rooster is a 1952 Looney Tunes short starring Foghorn Leghorn, Henery Hawk and Barnyard Dawg, and directed by Robert McKimson.
Summary
Foghorn is watching the eggs while his wife is out playing cards. Henery Hawk, disguised as an Indian drops by where Foggy is, and asks if someone can relieve him. Foggy is able to get Henery to eggsit for a while, but the little hawk soon becomes impatient. Foghorn gives him a "Hen grenade" which causes the dog in the barn to explode. The dog helps hawk to steal the eggs, and calls Foghorn wife. The egg then changes hands several times; Foghorn's wife comes along and beans him with her rolling pin. As the final injury, Henery scalps Foghorn with his little tomahawk.
Plot
Gallery
Lobby Cards
Screencaps
Trivia
v - e - d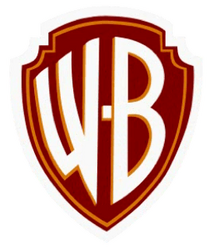 Media
Shorts (1929-1939):
Believe It or Else
Shorts (1940-1949):
Shorts (1950-1959):
Shorts (1960-1969):

Community content is available under
CC-BY-SA
unless otherwise noted.