Stage Fright is a 1940 Merrie Melodies cartoon directed by Chuck Jones.
Plot
The two curious puppies chase each other into a vaudeville theater after hours. In the backstage the two pups fight over a bone. There, they investigate a stage magician's props. As is expected trouble emerges with the two meeting up with a mischievous seal and bothering a rather cranky resident pigeon. (who lives inside the magician's hat instead of a rabbit)!
Cast
Production
Development
Release
Reception
Box office
Awards
Gallery
Availability
Trivia
Notes
The original BR ending exists through CN Latin America but the dubbed version was released on LaserDisc.
While the USA dubbed version retains the original 1938-1941 MM ending music cue, the EU dubbed version replaces the 1938-1941 MM ending music cue with the 1941-1955 MM ending music cue.
However in the UK, it is shown BBC/Channel 5 in Widescreen, however Boomerang shows the short in its original format as of 2002.
Censorship
Errors
Production Notes
References
External Links
v - e - d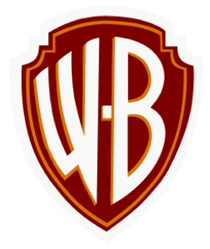 Media
Shorts (1929-1939):
Shorts (1940-1949):
Shorts (1950-1959):
Shorts (1960-1969):

Community content is available under
CC-BY-SA
unless otherwise noted.