One Froggy Evening is a Merrie Melodies cartoon that was directed by Chuck Jones and featured the debut of Michigan J. Frog. It was later included in Bugs Bunny's 3rd Movie: 1001 Rabbit Tales.
Plot
A construction worker finds Michigan J. Frog in a box one day and sees him singing. Hoping for fame and fortune, he takes the frog to see a talent agent. However, Michigan won't sing in front of the agent. He then sees a theater for rent, takes out his life savings, and has Michigan sing on stage. Michigan keeps singing until the curtain opens, to which the audience boos when Michigan won't sing in front of them. Michigan continues singing when nobody except its owner is around, eventually getting his helpless finder arrested and committed to a psych home. Afterwards, he, broken and wasted by his failed attempts, puts the frog back in the box and into a construction site that's being made into a building. In 2056, the building is taken apart by another man who finds the frog, sees him singing, and then attempts to make money off the frog.
Gallery
Availability
VHS - A Salute to Chuck Jones
Laserdisc - Looney Tunes: Curtain Calls: Classic Music and Show Business Cartoons
VHS - Looney Tunes: The Collectors Edition, Vol. 5: Musical Masterpieces
DVD - Looney Tunes Golden Collection: Volume 2, Disc 4
DVD - Looney Tunes Spotlight Collection: Volume 2
Blu-Ray/DVD - Looney Tunes Platinum Collection: Volume 1, Disc 2
DVD - Looney Tunes Musical Masterpieces
Trivia
Censorship
When this episode aired on ABC's The Bugs Bunny and Tweety Show and on the WB's The Bugs and Daffy Show, the scene where the man tries to attract patrons to his theater to hear Michigan J. Frog sing is cut to remove the part where, after his "FREE ADMISSION" sign fails, he creates a "FREE BEER" sign and draws a crowd. The edited version makes it look like the man's "FREE ADMISSION" sign was enough to draw a crowd.
v - e - d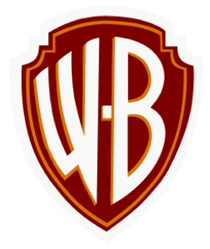 Media
Shorts (1929-1939):
Shorts (1940-1949):
Shorts (1950-1959):
Shorts (1960-1969):

Community content is available under
CC-BY-SA
unless otherwise noted.