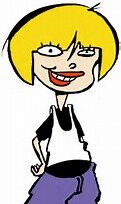 Nazz is the popular attractive girl in Ed, Edd n Eddy. Her first major role was babysitting Eddy who thought it was a date due to Edd's psychology of socializing with girls.
      Sorry, Doc, but this Article is Under Construction




This article or section is under construction/expansion. Please help us work on it.