Malibu Beach Party is an American one-reel animated cartoon short subject in the Merrie Melodies series, produced in Technicolor and released to theaters on September 14, 1940[1] by Warner Bros. and Vitaphone. It was produced by Leon Schlesinger and directed by I. Freleng, with musical supervision by Carl W. Stalling.[2] It is a parody of the very popular radio comedy series, The Jack Benny Show.
Malibu Beach Party marks the first use of the yellow concentric circles in the opening Merrie Melodies logo as well as the last use of the opening theme's early orchestration.[3]
Plot
Jack Bunny invites Hollywood compatriots to his home
As "Avalon" is heard in the background, the on-screen invitation states, below the initials "JB", "You are cordially invited to attend a Beach Party at the Malibu Beach Home of JACK BUNNY". A coupon attached to the bottom of the invitation announces that, "THIS COUPON and 50¢ entitles the bearer to a free 25¢ blue plate lunch. DANCING • SWIMMING • DINING". A wide view is presented of three beach houses by the ocean. Caricatured figures of Jack Benny (voiced by unbilled Jack Lescoulie) and Mary Livingstone (voiced by unbilled Sara Berner), wearing beach outfits, are standing on their front porch. Mary suggests that Jack's bathing suit is, in fact, his underwear and, upon Jack's reply that "it's the same kind Robert Taylor wears", she retorts that Taylor's suit had a better filling.
Bob Hope, Bette Davis and others arrive as Mr. Chips leaves
The initial caricatured arrivals are Bob Hope (to the tune of "California, Here I Come"), followed by (as "God Save the Queen" plays) Bette Davis (dressed as the Virgin Queen from her vehicle The Private Lives of Elizabeth and Essex, released by Warners ten months earlier, in November 1939) and (as "Cheyenne" is heard) Andy Devine (who was a key supporting player in Benny's May 1940 vehicle, Buck Benny Rides Again), exclaiming, "Hiya, Buck! Hee-hee-hee-hey!"
The next guest appearing in front of the house, wearing a bathing suit similar to Jack's, as well as a pith helmet, is Spencer Tracy, who starred as Henry Morton Stanley in Stanley and Livingstone, an August 1939 release. He addresses Mary, "Miss Livingstone, I presume". At that moment, already inside the house and popping his head behind Mary, is Kay Kyser in his cap and gown professorial regalia from radio's Kollege of Musical Knowledge shouting, at both of them, one of his catchphrases, "That's it, that's it, yeah-yeah-yeah-yeah, that's it, that's it!".
The same moment that Tracy enters, a pipe-puffing elderly gentleman, dressed in English tweeds, passes him in leaving the house, to the tune of "Aloha ʻOe". As he goes past Mary, she shouts after him, "Goodbye Mr. Chips!" (six-and-a-half months earlier, on February 29, 1940, at the 12th Academy Awards, Robert Donat won the Academy Award for Best Actor for his portrayal of the main character in Goodbye, Mr. Chips).
George Raft flips a coin and John Barrymore buries Cesar (Romero)
As various stars are briefly glimpsed sitting on Jack's patio (to the music of Jimmy Van Heusen's and Eddie DeLange's "Heaven Can Wait"), off to the side, signs indicate "BOATS", "YACHTS" and "RAFTS", with a caricatured George Raft leaning on the last sign and tossing a coin in the manner of the coin-flipping gangster he played in 1932's Scarface. Next, Clark Gable is seen floating on his back in the ocean, while using his extra-large ears to paddle backwards. Greta Garbo is also on the surface of the ocean — riding the waves, with her extremely large elongated shoes serving as a combination water skis and double surfboards.
Then, as Cesar Romero sunbathes on the beach, John Barrymore, wearing a full-body striped bathing suit, arrives and enunciates in the overly-precise manner of old-time Shakespearean actor, "I come to bury Caesar, not to praise him" and, using a child's bucket and shovel (to the accompaniment of Chopin's Funeral March), begins to pile scoops of sand on top of Romero's buttocks, clad in swimming trunks. The caricature that follows is of gloomy complainer Ned Sparks who proclaims, "I never go anywhere, I never do anything, I never have any fun" (as Harry Revel's and Mack Gordon's "Thru the Courtesy of Love" plays in the background). A nearby crab tells him, "Ah, shut up, you old crab". Fanny Brice's Baby Snooks caricature steps into the picture, asking for permission to cover him in sand, which he refuses, but when she emits childish cries, he reluctantly agrees. She then brings in a dumpster truck which discharges its load of sand on top of Sparks, covering him to a large extent.
"Pill Harris" conducts, Fred and Ginger dance and Deanna Durbin sings "Carissima"
As five stars (caricatures of Adolphe Menjou, Wallace Beery, Mary, James Cagney and Ann Sheridan) recline on the patio, Jack announces that he spared no expense in providing impromptu entertainment to make the party a big success. At that point, Jack's manservant, Winchester (a caricature of Eddie "Rochester" Anderson, voiced by unbilled Mel Blanc) asks "Is that you talkin', boss?". Jack tells him to keep still and, turning to his bandleader says, "play, Pill". Responding, "Okay, Jackson, I'm right on the beam", "Pill Harris (a caricature of Phil Harris) and His Corn-Fed Cuties" launches into dance music (W. Franke Harling's and Al Dubin's "Where Was I?"), while rotoscoped semi-caricatures of Fred Astaire and Ginger Rogers, in formal dress, dance to the same soundtrack and staircase-style choreography to which they had previously danced in 1937's September in the Rain.
Jack applauds the pair and tells Winchester to fill the guests' glasses. Winchester uses an eyedropper and tells Jack that the half a pint won't be enough. Jack tells him to dilute it and Winchester responds that "you'll have a powerful big water bill next month". Then, to the background music of Strauss' "Vienna Blood", Jack introduces a "charming little songstress" (caricature of Deanna Durbin) and tells Pill to make sure that he plays the same piece this time. Responding, "Okay, baby", Pill conducts Arthur A. Penn's 1907 ballad "Carissima",[4] which the songstress (voice of unbilled Marie Greene) sings in its entirety. During her singing, Ned Sparks' dour face painfully pops into a smile, while Andy Hardy (caricature of Mickey Rooney) preens trying to attract her attention as well as to catch the flower she tosses. The flower, however, is caught by a self-assured Cary Grant, while crestfallen young Hardy skulks away.
Jack's "Träumerei" violin solo causes everyone to leave
With the song over, Jack again reappears as the emcee and (while Harry Warren's "Devil May Care", initially recorded that year, plays in the background) announces that "I have a real treat in store for you... the feature attraction of this afternoon — an artist with rare ability and fine technique… a person you all know and love… Mr. Jack Bunny". He holds an "APPLAUSE" sign, but, with no one responding, he angrily calls out to the snoozing Winchester who quickly jumps up and starts operating a multi-hand clapper. Jack continues, "I will play, in answer to numerous requests, Träumerei". The guests scowl, and Cagney immediately moves away, crawling on all fours. As Jack continues to play, only Mary, wearing an unhappy expression, remains in her beach chair. The next shot of the patio shows it to be deserted. Winchester puts on a green hat, which matches his green trousers, and warily declares, "well, I guess I'd better be goin'" and starts tiptoeing away, but is stopped by Jack's voice, "Winchester, come back here".
The final scene depicts Winchester prostrate on the patio, with Jack sitting on his buttocks and leaning over him, continuing to play "Träumerei" and declaring, "someone's going to listen to this… isn't this number beautiful, Winchester?" The helpless Winchester dejectedly replies, "under the circumstances… yes". Looking at the audience, Jack says, "goodnight, folks", as the screen irises out into "That's All Folks!".[5]
Cast
Production
Development
Release
Reception
Box office
Awards
Gallery
Availability
Trivia
Notes
First cartoon to have the new lettering on the Merrie Melodies logo.
First and only cartoon with orange Color Rings to have the 1939-40 "Merrily We Roll Along" theme song.
First one to have the new yellow orange rings.
It is unknown if a dubbed version exists.
Censorship
Errors
Production Notes
Sources
References
External Links
v - e - d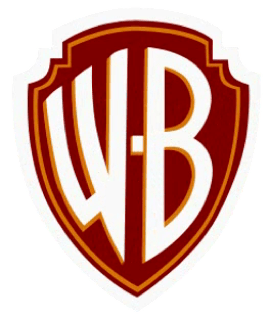 Media
Shorts (1929-1939):
Shorts (1940-1949):
Shorts (1950-1959):
Shorts (1960-1969):

Community content is available under
CC-BY-SA
unless otherwise noted.