Judith "Judy" Angela Jetson (birth: 2043) is the 11-year-old daughter of her father George and his mother Jane Jetson who acts just like a normal girl only with more futuristic tastes. She is voiced by voice actress: Janet Waldo.
Background
Biography
Early lifes
Personality
Physical Appearance
She is a Caucasian female with platinum blonde hair tied up in a pretty ponytail held upward above her head. She wears a long red skirt with ruffles. Despite her beauty, Judy is the typical teenage girl. She is good with the boys, rock stars, clothes and loves to hang out with her friends from Orbit High School. Judy can usually be found goggling at posters and listening to the radio in her room, but she does make time to encourage her little brothers' inventions and help her mom out shopping.
Appearances
The Jetsons
The Jetsons Meet the Flintstones
Rockin' with Judy Jetson
Jetsons: The Movie
Harvey Birdman, Attorney at Law
The Jetsons & WWE: Robo-WrestleMania!
Relationships
Quotes
Gallery
Trivia
Favorite Pastime: Swooning After boys
v - e -

d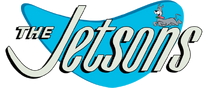 Characters
Main characters: George Jetson | Jane Jetson | Elroy Jetson | Judy Jetson | Astro | Cosmo Spacely | Rosie | Orbitty


Other characters: Traffic Cop | Jet Screamer | Henry Orbit | Stella Spacely | Cat Burglar | R.U.D.I. | Mr. Cogswell | Mac | Arthur Spacely | Mr. Transistor | Miss Gamma | Uniblab | Buddy Blastoff | Montague Jetson | Emily Scopes | Celeste Skyler | Harlan | Gigi Galaxy | Nimbus the Great | J.P. Gottrockets | Mr. Tweeter | Gloria | Mugsy Megatron | Miss Brainmocker | Kenny Countdown | Mr. Countdown | Mugsy's Megatron's Gang | Felix | Robot City Salesman | Mechano Maid 2000 | Sentro | Sneak | Curly Quasar | Jupiter Juggernaut | Richard Rocketeer | Solareenie | Professor Ozone | Hunky | Dr. Input | Cousin Melissa | Lenny Laser | Mr. Megabucks | Zoom Broom | Pliers Robot | Saturn Trash Stasher | Wicked Wrench of the West | Mr. Rocket | Space Bong | Mangler Mars | Ralph | School Patrol Robots | Jacque Nova | Hall Monitor | Asteroid Cogswell | Sam Spacely | Ghost of Christmas Present | Jacob Marsley | Wink Martiandale | Mr. Spendwell | Randy | Marcia | Marcia's Father | Florist