Jane Julie Jetson (b. September 23, 2024) is the beautiful wife of George Jetson, the mother of Judy and Elroy Jetson and a homemaker. Jane is good with fashion and new gadgetry. Her favorite store is Mooningdales. Despite her beauty, she is also a dutiful wife who always tries to make life as pleasant as possible for her family. Outside the home, she is a member of the Galaxy Women Historical Society and is a fan of Leonardo de Venus and Picasso Pia. She is 41 years old. She is voiced by voice actress: Penny Singleton and Jennifer Hale.
Background
Biography
Early Lifes
Personality
Physical Appearance
Appearances
Judy the 11 Year Old Daughter Girl
Relationships
Quotes
Gallery
Trivia
She loves washing, ironing, vacuuming.
v - e -

d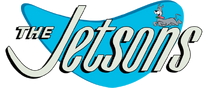 Characters
Main characters: George Jetson | Jane Jetson | Elroy Jetson | Judy Jetson | Astro | Cosmo Spacely | Rosie | Orbitty


Other characters: Traffic Cop | Jet Screamer | Henry Orbit | Stella Spacely | Cat Burglar | R.U.D.I. | Mr. Cogswell | Mac | Arthur Spacely | Mr. Transistor | Miss Gamma | Uniblab | Buddy Blastoff | Montague Jetson | Emily Scopes | Celeste Skyler | Harlan | Gigi Galaxy | Nimbus the Great | J.P. Gottrockets | Mr. Tweeter | Gloria | Mugsy Megatron | Miss Brainmocker | Kenny Countdown | Mr. Countdown | Mugsy's Megatron's Gang | Felix | Robot City Salesman | Mechano Maid 2000 | Sentro | Sneak | Curly Quasar | Jupiter Juggernaut | Richard Rocketeer | Solareenie | Professor Ozone | Hunky | Dr. Input | Cousin Melissa | Lenny Laser | Mr. Megabucks | Zoom Broom | Pliers Robot | Saturn Trash Stasher | Wicked Wrench of the West | Mr. Rocket | Space Bong | Mangler Mars | Ralph | School Patrol Robots | Jacque Nova | Hall Monitor | Asteroid Cogswell | Sam Spacely | Ghost of Christmas Present | Jacob Marsley | Wink Martiandale | Mr. Spendwell | Randy | Marcia | Marcia's Father | Florist