Charlie Bucket is the protagonist of the novel Charlie and the Chocolate Factory, its sequel, Charlie and the Great Glass Elevator, and the 1971 and 2005 film adaptations of the former.
Biography
Background
Personality
Charlie is honest, kind, generous, smart, curious and caring despite being poor.
Physical Appearance
In the 1971 version Charlie has blond hair and blue eyes in the beginning we wears a red sweater, tan pants and a pair of brown shoes. During the Willy Wonka's tour Charlie wears a dark blue turtle neck and black pants.
In the 2005 version Charlie has brown hair, green eyes he wears a shirt, a striped V-neck sweater, dark brown pants and a pair of shoes.
Appearances
Live-action productions
Video game appearance
Animated productions
Differences from the original character
Relationships
Quotes
Gallery
Trivia
External links
v - e -

d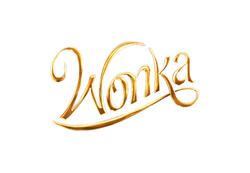 Locations
1971 film:

Bucket House

•

Willy Wonka's Factory




2005 film: Wilbur Wonka's House • New Delhi, India
Songs/Music/Soundtrack
1971 film: Main Title • The Candy Man Can • Cheer Up, Charlie • (I've Got A) Golden Ticket • Pure Imagination • Oompa Loompa (Augustus) • The Wondrous Boat Ride/The Rowing Song • Oompa Loompa (Violet) • I Want It Now! • Oompa Loompa (Veruca) • Ach, so fromm (alternately titled "M'appari", from Martha) • Oompa Loompa (Mike)


2005 film: Wonka's Welcome Song • Augustus Gloop • Violet Beauregarde • Veruca Salt • Mike Teavee • Main Title • Wonka's First Shop • The Indian Palace • Wheels in Motion • Charlie's Birthday Bar • The Golden Ticket/Factory • Chocolate Explorers • Loompa Land • The Boat Arrives • The River Cruise • First Candy • Up and Out • The River Cruise, Pt. 2 • Charlie Declines • Finale • End Credits Suite
Objects/Fictional candy
Wonka Bar

•

Golden Ticket

•

Everlasting Gobstopper

•

SweeTarts

•

Laffy Taffy

•

Nerds

•

SweeTarts Soft & Chewy Ropes

•

SweeTarts Chewy Sours

•

Bottle Caps

•

Fun Dip

•

Wonka Gummies

•

Spree

•

Runts

•

Pixy Stix

•

Gobstopper

• Mixups • Randoms • Wonka Ice Cream • Wonka Xploder •

Volcano Rocks

• Dinasour Eggs • Tart 'N' Tinys • Oompas • Donutz