Ben 10: Omniverse is an American animated television series and the fourth installment of the Ben 10 franchise, which aired on Cartoon Network from September 22, 2012 to November 14, 2014, in the United States.[3] Man of Action Studios, consisting of Duncan Rouleau, Joe Casey, Joe Kelly, and Steven T. Seagle, created the franchise.
The series was announced at Cartoon Network's Upfront in 2011.[4] Concept art, described as a homage to the original Ben 10 series,[5] designed by Derrick J. Wyatt[6] (Transformers: Animated and Scooby-Doo! Mystery Incorporated) was first unveiled at the 2012 UK Toy Fair.[7]
The series premiered on September 22, 2012, with a "sneak peek episode" that aired on August 1, 2012.[8][9][10] A "sneak peek" of the series aired after "Ben 10 Week" (March 19, 2012 – March 24, 2012)
Plot
The series follows the adventures of sixteen-year-old Ben Tennyson, wielder of the Omnitrix, an extremely powerful watch-like device that allows Ben to change into a multitude of various aliens; each with their own special abilities and skills. The storylines alternate between that of eleven-year-old Ben (one year after the original series) and sixteen-year-old Ben (a few months after Ben 10: Ultimate Alien). After Gwen leaves for college and Kevin leaves to be closer to her, sixteen-year-old Ben gets a new partner, a rookie by-the-book alien plumber named Rook Blonko (surname first). On a mission to explore a secret underground alien city named Undertown, Ben explores the quirkier side of things in the alien underground and discovers that enemies from his past are looking for a rematch
In "T.G.I.S.", it is revealed that the Ben 10 universe shares the same universe with The Secret Saturdays.
v - e -

d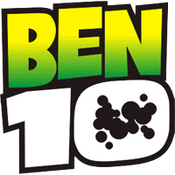 Episodes
Ben 10:
Alien Force:
Ultimate Alien:
Omniverse:
Reboot:
Groups/Organizations
The Plumbers

|
v - e -

d
Animated television shorts