Arthur Slugworth (also known as Mr. Slugworth or Mr. Wilkinson) is the main antagonist in Roald Dahl's children books, Charlie and the Chocolate Factory and Charlie and the Glass Elevator, and the film adaptation of Charlie and the Chocolate Factory. He was portrayed by Philip Philmar.
Background
Official Description
Development
Voice
Characterization
Personality
Physical appearance
History
Appearances
Live-action productions
Animated productions
Video games
Differences from the source material
Quotes
Gallery
Trivia
References
External links
v - e - d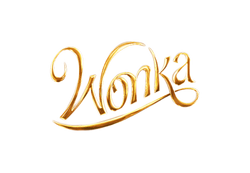 Songs/Music/Soundtrack
1971 film: Main Title • The Candy Man Can • Cheer Up, Charlie • (I've Got A) Golden Ticket • Pure Imagination • Oompa Loompa (Augustus) • The Wondrous Boat Ride/The Rowing Song • Oompa Loompa (Violet) • I Want It Now! • Oompa Loompa (Veruca) • Ach, so fromm (alternately titled "M'appari", from Martha) • Oompa Loompa (Mike)


2005 film: Wonka's Welcome Song • Augustus Gloop • Violet Beauregarde • Veruca Salt • Mike Teavee • Main Title • Wonka's First Shop • The Indian Palace • Wheels in Motion • Charlie's Birthday Bar • The Golden Ticket/Factory • Chocolate Explorers • Loompa Land • The Boat Arrives • The River Cruise • First Candy • Up and Out • The River Cruise, Pt. 2 • Charlie Declines • Finale • End Credits Suite
Community content is available under
CC-BY-SA
unless otherwise noted.