A Street Cat Named Sylvester is a 1953 Looney Tunes short featuring Sylvester and Tweety.
Title
The title is a play on A Streetcar Named Desire, a play later made into a film.
Plot
Tweety stumbles into Sylvester's house looking for shelter and Sylvester hesitates if he saw a tweety bird in the same manner Tweety wonders if he saw a 'Putty Cat'. Sylvester snatches him inside but has to hide Tweety in a vase covered by books, when Granny appears. While an injured Hector remains bedridden, Sylvester causes whatever diversion he can to stop Granny from spotting Tweety, making Granny give multiple doses of medicine to Hector. When Hector gets in Sylvester's way from eating Tweety, Sylvester injures himself. Tweety spikes Hector's medicine resulting in Sylvester ingesting the disgusting stuff.
Gallery
Trivia
Censorship
The part near the end where Tweety mixes different medicines into Sylvester's remedy bottle was edited on ABC.
On Nickelodeon, Tweety's line about how Sylvester will "weally be in a pwedicament when dat medicine starts to work" was edited, making the cartoon end on Tweety laughing as Sylvester coughs and gags from the ill-tasting medicine (though the part where Tweety actually mixes the different medicines in the remedy bottle was left intact).
Errors
When Granny returns to her knitting, there is a split second where her entire torso area disappears.
v - e - d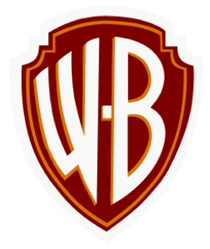 Media
Shorts (1929-1939):
Shorts (1940-1949):
Shorts (1950-1959):
Shorts (1960-1969):

Community content is available under
CC-BY-SA
unless otherwise noted.