A Scent of the Matterhorn is a 1961 Looney Tunes cartoon directed by Chuck Jones.
Title
The title is a play on "ascent of the Matterhorn."
Plot
A street-painting machine loosens from its driver's carriage on a hill and goes flying through the air. It paints everything in its path, including a cow, two chickens, a pig, and finally Penelope Pussycat, the latter of whom is being chased by a dog; luckily, Penelope is able to climb up a mountain to escape after the street-painting machine falls on her pursuer. Meanwhile, Pepe Le Pew is on the top of the mountain that Penelope has climbed up, singing and unintentionally disgusting everyone in his path with his smell (including a frog, a bug, and various flowers). He then sees Penelope (who is taking a catnap, ostensibly because of how exhausting it was for her to climb up the mountain) mistakes her for a female skunk (as usual), and runs down towards her, saying, "Keep your guard up, cherie." Hello, young lover, whoever you are. My name is Pepe Le Pew. Every-vun ought to have a hobby, don't you zink? Mine is being romantic." says the skunk. Penelope seems to be still half-asleep and therefore displays unconcern at Pepe's amorous advances...until she smells his foul skunk-smell, that is. The cat tries to get away, but Pepe catches her in an embrace, saying, "You are a girl, I am a boy. V have all zat in common, darling. May I call you 'darling?' You may call me 'Streetcar' because of my desire for--" Just then, Penelope breaks free and runs away, kicking Pepe in the face in the process. However, the skunk isn't discouraged, as he believes that he "gets a kick out of [Penelope];" thus, he chases after his "love-interest," eventually catching her.
French Credits
This cartoon's credit sequence seems confusing as the animators decided to confuse the audience by turning them into French corruptions of actual names.
French Credit
French Name(s)
Animateurs

(Animation)

M. Tomme Ray (Tom Ray)

M. Cannes Harris (Ken Harris)

M. Dicque Thompson

(Dick Thompson)

M. Robaire Bransford

(Bob Bransford)

Lai-Outs (Layouts)
M. Maurice Nobelle

(Maurice Noble)

Le Ground Bacque

(Backgrounds)

M. Philipe DeGuard

(Philip DeGuard)

Effex Specialitie

(Effects Animation)

M. Harre Amour

(Harry Love)

Film Editeur

(Film Editor)

Docteur Treg Brown

(Treg Brown is normal, but the word Docteur is french)

Voix Characteurization

(Voice Characterization)

M. Mel Blanc (Mel Blanc, normal)
Musique (Music)
M. Milt Franklyn

(Milt Franklyn, normal)
Gallery
Availability
VHS: Looney Tunes Video #6
VHS: Looney Tunes the Collector's Edition: A Battle of Wits
LaserDisc: Longitude and Looneytude
DVD: Pepe Le Pew: Zee Best of Zee Best (Looney Tunes Super Stars)
Trivia
For this cartoon, screen credits appears as French corruptions of actual names. For example, Chuck Jones' name is credited as "M. Charl Jones", etc.
v - e - d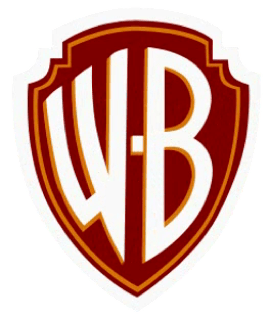 Media
Shorts (1929-1939):
Shorts (1940-1949):
Shorts (1950-1959):
Shorts (1960-1969):

Community content is available under
CC-BY-SA
unless otherwise noted.